10:00 am - 1:00 pm
Murphy Institute
The Electoral Activism & Leadership Academy is back for the fall! Click below to download the application.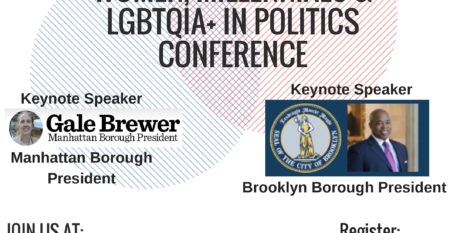 9:00 am - 2:00 pm
195 Montague Street, Brooklyn, NY 11201 (3rd Floor)
LLI invites you to attend our conference on Women, Millennials, and LGBTQIA+ in Politics! Join us as we discuss equity and...